Brick and Beam is the Ideal Location
Brick and Beam is a 2300 sq foot event venue located at 1101 N. Main St. The building welcomes you with the vibrant "Welcome to Historic Springfield" mural, created by artist Grant Thornton.  Full day, half day, weekend and week night rental rates are available, as well as equipment packages such as A/V, tables and chairs, and heaters.  It is centrally located in Jacksonville, with easy access to interstates and hotel accommodations.
The past, present and future of downtown Jacksonville's newest venue!
Brick and Beam owner, Amy Smith, interviewed by Jay Palmer of Shoot the Sky Imageworks one day before the grand re-opening of the beloved 1101 N Main St.
Palmer captures Smith as she explains the cities love affair with the buildings former tenant, The Pearl, the trials thrown at them during the remodel, and what you can expect from Jacksonville's newest downtown venue, Brick and Beam. 
The Main Parlor
Built in 1905 and steeped in history, The Main Parlor is perfectly imperfect.
2300 square feet of brick walls and old patchwork showcase its rustic charm, while thoughtfully placed accent lighting adds a vibe of elegance of an era gone by.  The caterers prep area and warming station is tucked away out of sight, allowing you to focus on the most important part- your guests.   With multiple parking options available, you can also be assured no one will have to travel far before the fun begins.
View the Main Parlor Gallery
The Back Porch
Springfield is known for its porch parties and Brick and Beam is no exception!
Step outside and enjoy an expansive deck with built in seating, beautiful landscaping, and romantic string lights.  Did you book your event on an unseasonably chilly evening? We've got you covered.  Stroll over to the gazebo and fire pit area to warm your toes.  The Back Porch offers a multitude of options for your event, including a variance in guest count from The Main Parlor.
View The Back Porch Gallery
The Neighborhood
Established in 1869, Springfield is a thriving historic community just North of downtown Jacksonville. 
After the great fire of 1901 that consumed over 140 city blocks, Springfield saw a large resettlement push and began flourishing.  Travel any street today, and you can find homes in various stages of revitalization. Some are new, some completely rebuilt, some restored, and others are just waiting on their new owners to find their inner beauty.  In 2010, Southern Living Magazine named Springfield, "The #1 comeback neighborhood in the South," And it's easy to see why. As immersed in the variety of architecture as you can become, the real awe is in the neighbors.  Springfield residents take the "cup of sugar for a neighbor" quite literally and go above and beyond for each other. They loan yard tools, they make soup when you're sick, they pick up your newspapers when they know you're out of town. There is a pride many homeowners take in their community that is unrivaled.
Businesses are also thriving along Main Street. 
Neighbors delight in hearing about another business opening within walking distance. A brewery. A delicious pizza place. A coffee shop. An ice cream parlor. A sports bar.  A barbeque joint.  Brick and Beam is thrilled to be a part of the Main Street revitalization, but we are also looking forward to hosting community functions. Please check our calendar frequently for an updated list of events.
View the Neighborhood Gallery
Meet the Team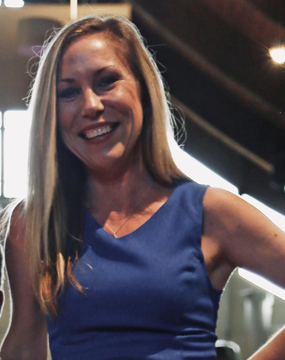 Amy Smith
Owner
On July 31st, 2018 Amy and Josh Smith closed on 1101 N. Main St.  The building had been a lot of things in its tenure,  but it was famous for being "The Pearl", a place they had spent time at over the years and have banked many fond memories.  Josh had been searching for new office space, and Amy was hungry for a new venture.  They couldn't have been happier with the way things lined up.
Amy is a Realtor with Keller Williams Atlantic Partners, and also manages the couple's rental portfolio.  She is looking forward to working closely with Ashley during the design and buildout phase, but then turning her attention to exterior improvements, most notably the revitalization of the community garden on the North end of the property.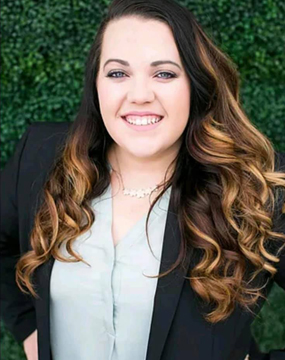 Ashley Smith
Event Director
Ashley joins us from Chef's Garden Catering and Events, one of Jacksonville's most reputable catering companies. Ashley's field has always been in the hospitality industry; however, she has flourished in event management beginning with her time at the Ramona Pavilion Ballroom as Venue Director.  During her four years as director,  the venue's events grew by 40%, and annual sales nearly tripled within her first full calendar year.
In the summer of 2017, Ashley accepted the Office Manager position within Chef's Garden but was quickly promoted to Director of Operations, a promotion that comes as no surprise to anyone that's worked with her.
From her previous employer: "Ashley is a logistics master who uses her wit, savvy, and sweet southern accent to get things done in the seeming snap of a finger. She is always one step ahead, managing curve balls like a pro.  She is loved equally by our clients and our team and we are so very grateful to have her."
Ashley possesses a calm certainty in decision making, and is a master pragmatist. In the event world, these are must haves (yet rare) traits. Brick and Beam is thrilled to have her as the Event Director, and we can't wait to see her fill the building with memories and laughter once again.